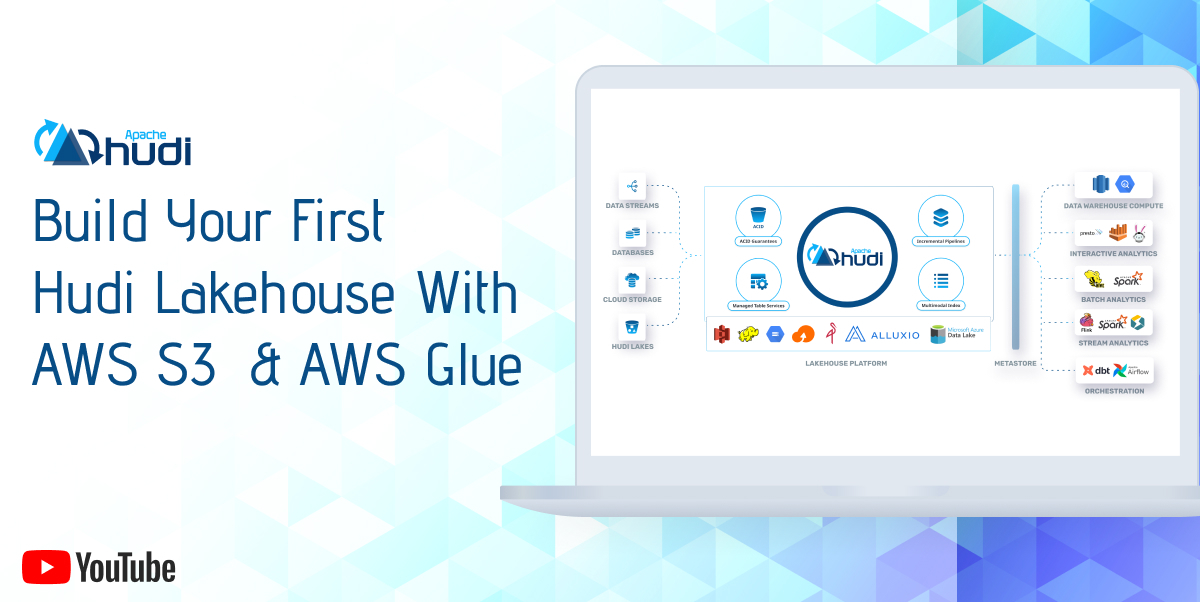 Build Your First Hudi Lakehouse with AWS S3 and AWS Glue
Soumil Shah is a Hudi community champion building YouTube content so developers can easily get started incorporating a lakehouse into their data infrastructure. In this video, Soumil shows you how to get started with AWS Glue, AWS S3, Hudi and Athena.
In this tutorial, you'll learn how to:
Create and configure AWS Glue
Create a Hudi Table
Create a Spark Data Frame
Add data to the Hudi Table
Query data via Athena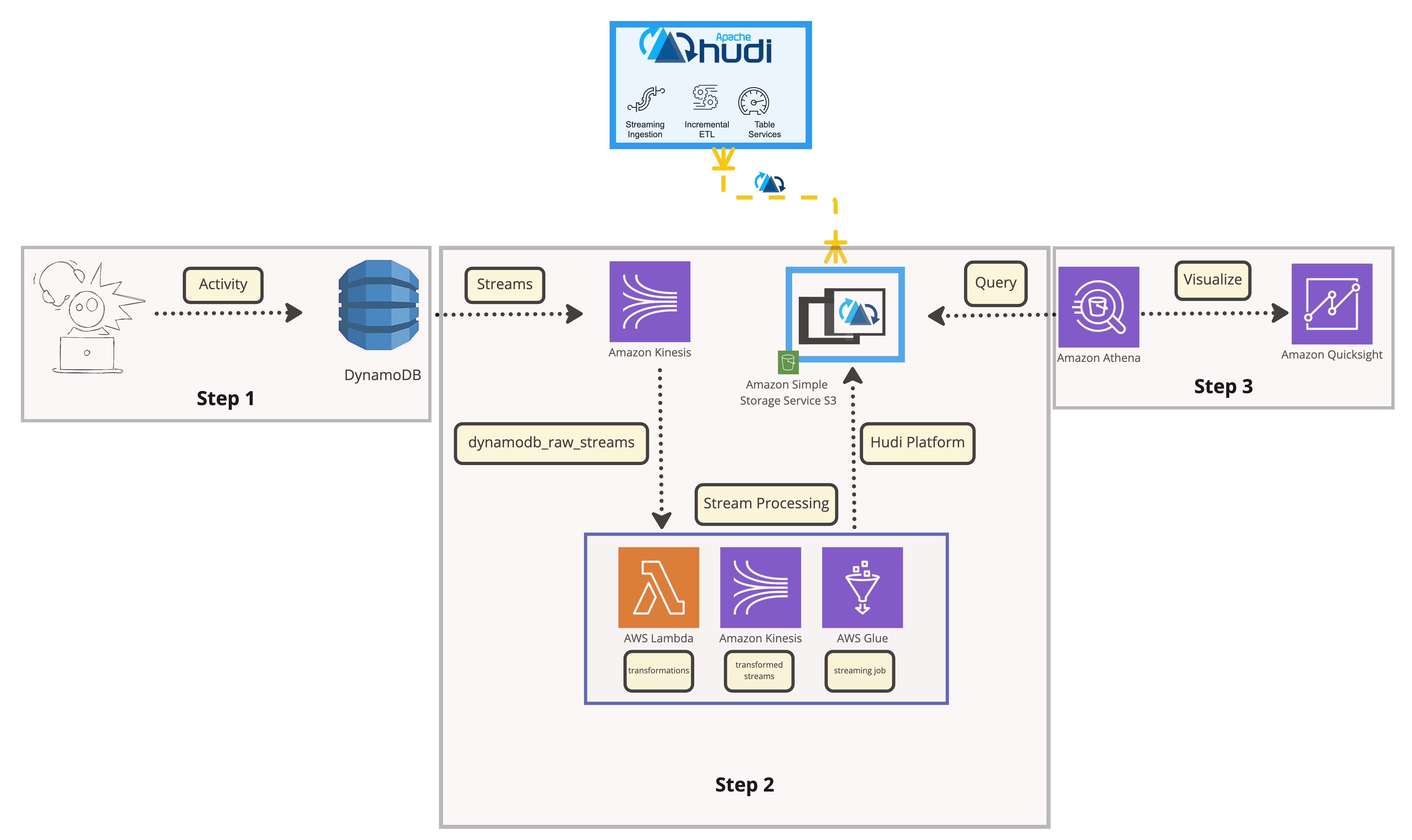 Step 1: Users in this architecture purchase things from online retailers and generate an order transaction that is kept in DynamoDB.
Step 2: The raw data layer stores the order transaction data that is fed into the data lake. To accomplish this, enable Kinesis Data Streams for DynamoDB, and we will stream real-time transactions from DynamoDB into kinesis data streams, process the streaming data with lambda, and insert the data into the next kinesis stream, where a glue streaming job will process and insert the data into Apache Hudi Transaction data lake.
Step 3: Users can build dashboards and derive insights using QuickSight.
Getting Started​
To get started on building this data app, follow the YouTube video on Build Datalakes on S3 and Glue with Apache HUDI.
Follow the the step-by-step instructions.
Apply the code source.
Questions​
If you run into blockers doing this tutorial, please reach out on the Apache Hudi community and tag soumilshah1995 to help debug.