We have setup the following regular syncs for community users and developers to meet, interact and exchange ideas. Meetings will be recorded and made available, on a best-effort basis.
See more informations about Chinese community sync call by changing the website language into Chinese.
Monthly Community Call​
Participate in our community calls by joining us on LinkedIn Live every month on the Fourth Wednesday, at 09:00 AM Pacific Time (US and Canada)(translate to other time zones). You can click on the image right below and join the community call on the events page or you can click here.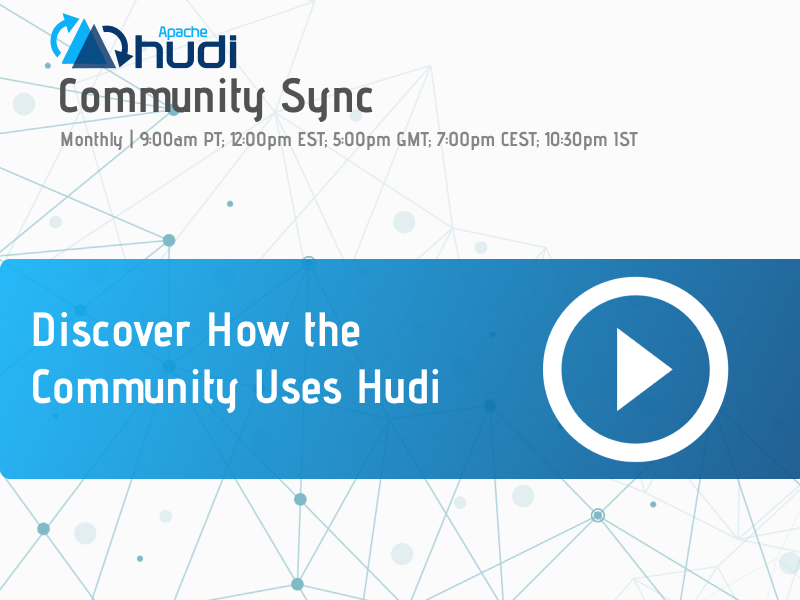 If you haven't already, please like and follow the Apache Hudi LinkedIn and Twitter.
Recordings of the community calls​
Typical agenda​
[15 mins] Progress updates & Plans (PMC member)
[30 mins] User presentations, Upcoming feature show cases, Demos
[15 mins] Open Floor, Q&A
If you would like to present in one of the community calls, please fill out the form here and a PMC member will reach out.
Schedules​
Refer to the Apache Hudi events calendar to find upcoming Hudi events.
Here's a quick view of the upcoming community calls: